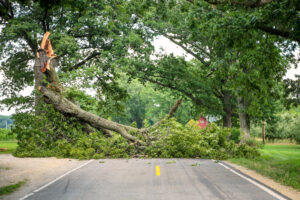 If you find yourself out on a limb trying to figure out how to remove a tree from your property, don't take on the task alone. Tree removal is a dangerous activity that can lead to costly mistakes if it's done incorrectly. 
If you want a tree removed, it's best to call a professional. In this article, we discuss five important factors when it comes to choosing tree removal services.
1. Proper Insurance and Qualifications
When shopping around for different tree removal companies, you should always check their credentials. Look for companies that have at least a few years of history in the business and are licensed in your state.
More experienced tree services will have the know-how to do the job efficiently and will have more knowledge to handle any unexpected curve balls. They will know about the different types of trees and the best ways to remove them.
Regardless, it's also wise to check that the company has insurance, so you will not be responsible for damages in case something should go awry. 
2. Customer Feedback and References
Reviews are a helpful tool when choosing services for your home. Reading online removals reviews helps you get a feel for the quality of work a company is doing, how they communicate with their customers, and their work ethic. 
It's a good sign if the company has an excellent reputation online with previous customers reporting a positive tree removal experience. Chances are you can expect quality work and efficiency. 
3. Costs and Budget 
Understanding how much these services cost and what you can afford is an important step in choosing a service provider.
Know your tree removal budget when you look for companies to use and send in a quote request to get a personalized estimate for the work you need. Ask about any payment plan options when making your request, in case that's an option you can consider.
4. Safety and Security
Consider companies that value safety and have practices in place to ensure workers do the job with measures in place. This means using the right tree removal equipment, protective gear, and having workers who are Certified Treecare Safety Professionals (CTSP). 
For your personal safety and security, you may also want to research whether employees undergo background checks.
5. Types of Services Offered 
Before hiring a tree removal company, look at the services they offer and make sure they suit your needs. Some companies may only remove trees, while others also specialize in stump removal and tree trimming. 
Decide the exact services you need and be transparent when you seek quotes for the service. This way, the company knows all the details of the job and whether it's something they can take on. 
Choosing Tree Removal Services Doesn't Have to Stump You
As long as you do your research, choosing tree removal services doesn't have to be a challenge. At New Leaf Arboriculture, we offer qualified services from trained professionals for all your tree removal needs. 
Contact us today for your free estimate!