Category Archives:
Seasonal Tree Services
The Seasonal Tree Services category is all about tree services we suggest for the current and upcoming season. There are different services we recommend for each season. We want to keep you informed about what to expect in the months ahead. Certain trees need different care depending on the seasons as well. We'll talk about the different types of trees and what kind of care they need and when.
Offers For Seasonal Tree Services:
As the season approach, we occasionally offer a discount or run a promotion. When we do something like this for a particular season, we'll post it under this category as well.
Stay Informed:
Know what to expect and when to call in your Arborist. Scheduling early saves you stress and ensures you get the appointment you want. Subscribe to our blog to stay up to date and provide yourself with enough time to schedule a visit from us.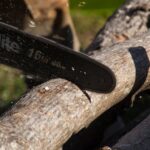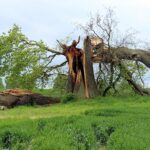 Tropical Cindy is causing quite a bit of damage along the Northwest Florida coast. New Leaf Arboriculture is here to help with tree services provided by our trained arborists. We also want to share some information that can help you after a storm. Here are some tips and resources to help with hurricane and tropical storm preparedness. Storm Cleanup & Tree Removal We are here to help you get your landscape back in order. If you […]
Continue reading